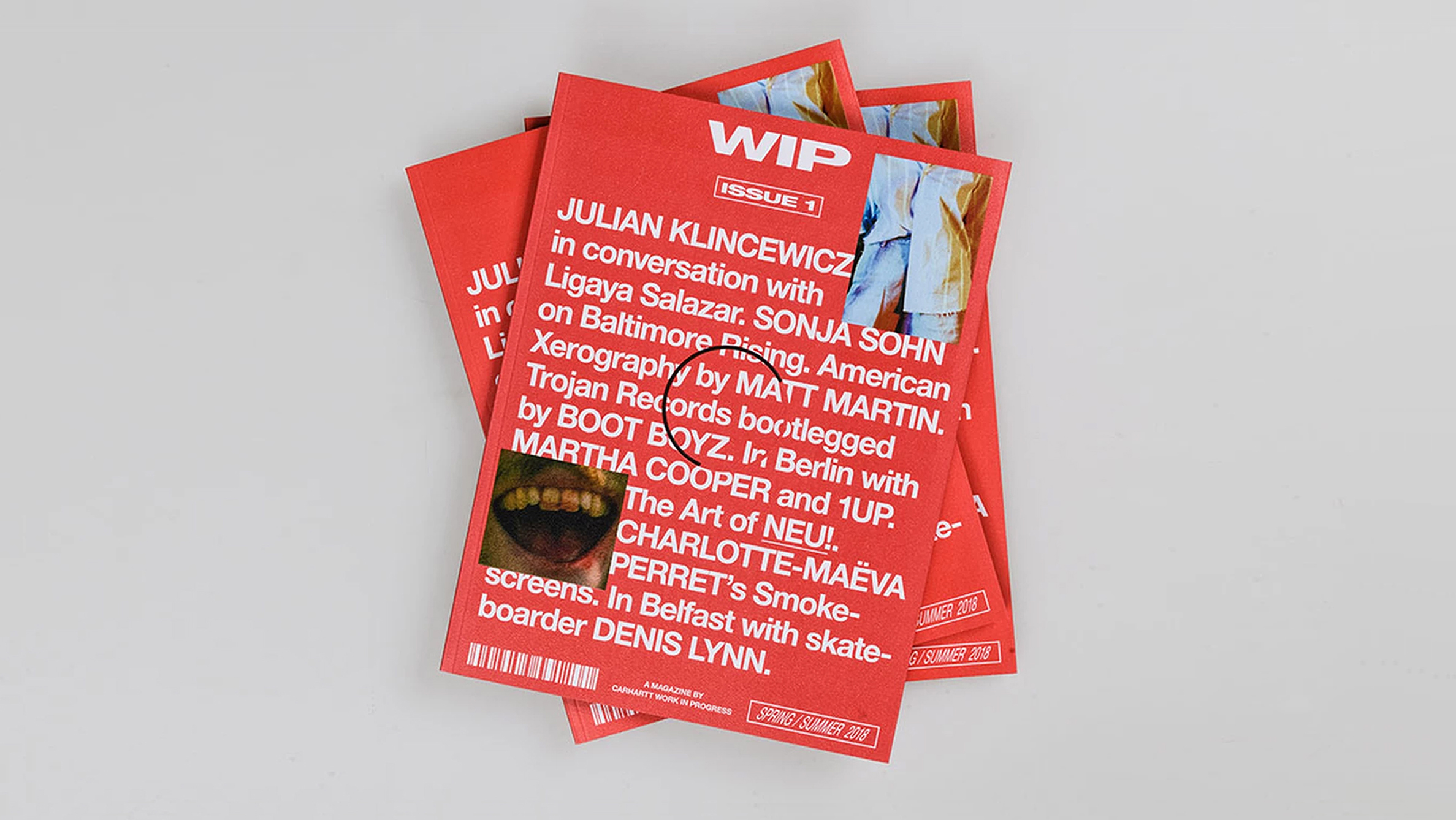 WIP Magazine #1
Art direction, Photography, Casting
Client: Carhartt
Year: 2018

Work In Progress by Carhartt has built an identity that goes beyond high quality street and workwear; becoming a point of intersection for various subcultures. For the inaugural issue of WIP Magazine, Julian Klincewicz took full advantage of the creative liberty, contributing art direction that matched the diversity found in skateboarding, fine art, and music.

WIP Magazine #1 Editorial. Words by Calum Gordon, interview by Ligaya Salazar, portraits of Julian by Michael Cukr. Models: Erica Buenconsejo, Chris Urik, Sebastian Alvarez, Irie Jean Calkins, Noah Calkins, Daniel Huynh – Special thanks to 30ECB Boys & Girls, Edwin Negado, Gym Standard, Christy Klincewicz, Mike Neff, Irie Jean.